7.3M Cooling Fan Factory
Product Detail
Product Tags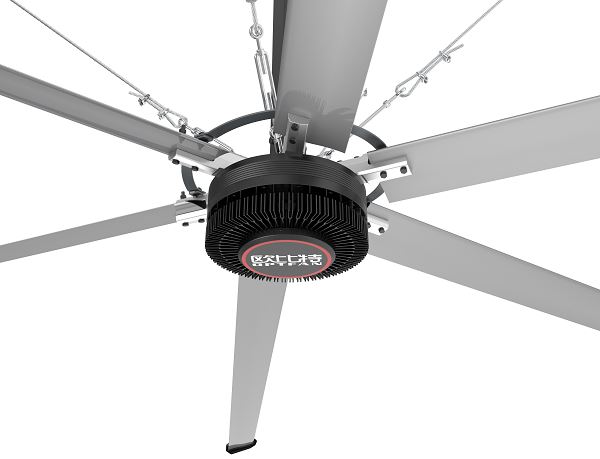 Specification
Diameter(M)

7.3

6.1

5.5

4.9

Model 

OM-PMSM-24

OM-PMSM-20

OM-PMSM-18

OM-PMSM-16

Voltage(V)

220V 1P

220V 1P

220V 1P

220V 1P

Current(A)

4.69

3.27

4.1

3.6

SpeedRange(RPM)

10-55

10-60

10-65

10-75

Power(KW)

1.5

1.1

0.9

0.8

Air Volume(CMM)

15,000

13,200

12,500

11,800

 

Weight(KG)

121

115

112

109
Designs 
Maintenance free
The super-wing series PMSM motor adopts the principle of electromagnetic induction, double-bearing transmission, completely sealed and truly maintenance-free.                                                                                                                
The motor is small and exquisite                                    
The motor efficiency of common asynchronous motors is 78%, the motor efficiency of the super-wing series PMSM motors is 86%, and the transmission efficiency of the entire motor is increased by 13.6%.
Low noise and ultra quiet
The noise of the asynchronous motor deceleration machine mainly comes from the excitation noise of the motor casing and the friction of the gear of the reducer. The noise standard is usually about 45-50dBA.
Powerful wind ,big air volume
The super-wing series adopts the latest PMSM technology, low-speed high-torque drive motor, which can meet any torque recovery or auxiliary braking within the peak torque, eliminating the friction energy consumption of the gear reducer, and the maximum torque reaches 300N.m.
Thermal design
In the heat dissipation system, through the two methods of contact heat dissipation and radiation heat dissipation, the ingenious structural design selects the high-density alloy aluminum material of the high heat conduction system to achieve the perfect heat dissipation effect and ensure the longer life characteristics of the motor.
---
Previous:
HVLS Cooling Ceiling Big Fans
---
Write your message here and send it to us