10 Ft HVLS Ceiling Fan – PMSM Motor-For Industrial/Commercial
Product Detail
Product Tags
OPT 10FT HVLS PMSM Motor Industrial Cooling Ventilation fans
| | |
| --- | --- |
| Model |  NV-BLDC10 |
| Diameter | 10FT  |
| Air volume | 84,600CFM |
| Max Speed | 100RPM |
| Coverage | 2368 sq.ft |
| Weight  | 77lb |
| Motor type  | PMSM Motor |
| Fan type | Industrial, Commercial, Agricultural |
| Limited warranty years |  1 (Lifetime on Airfoils) |
| Blade Material |  Aluminum Alloy |
| Mount type | Ceiling  |
| Voltage | 208-240V |
| Fan Watts | 400W |
| Phase |  1P |
| Number of Speeds | Variable |
| Fan Housing Color | Black |
| Fan Blade Color | Gray |
| Number of Blades | 6 |
| |  39dBA |
| Environmental Applications | Industrial,commercial,gym |
| | Navigator |

With whisper-quiet brushless motors that would make a dormouse seem loud, and sleek, award-winning designs that will transform your ceiling into a centerpiece, our commercial fans will make everywhere from offices to breweries to gymnasiums feel good and look good.
HVLS fans have benefits year-round by creating a more comfortable environment while saving on energy costs. They keep people cool in the summer, and in the winter, they can be used for destratification - a process that mixes warm air from the ceiling with cooler air at the floor.
PMSM is a permanent magnet synchronous motor. The so-called permanent magnet refers to the addition of permanent magnets when manufacturing the rotor of the motor, so that the performance of the motor is further improved.
The so-called synchronization means that the rotational speed of the rotor is always consistent with the current frequency of the stator winding. The permanent magnet motor has a higher power/mass ratio, smaller volume and lighter weight. It has larger output torque than other types of motors, and the motor's limit speed and braking performance are also excellent.
PMSM (permanent magnet synchronous motor)Motor. The power system is the core component of HVLS products, and the expert team of OPT is cotantly developing and innovating to master the new PMSM technology.PMSM products use rare magnetic steel materials and unique industrial design technology to perfectly solve the contradiction between power and heat.
Compared with the development of earlier American technology, the power output exceeds 20%, and the noise level is reduced by 15%.Maintenance, power output stability, anti-interference ability,overall service life and other performance parameters evenexceeds several times.The success of OPT PMSM technology marks a new era for the HVLS industry
Therefore, the permanent magnet synchronous motor has become the most widely used electric motor in today's electrical products.
Unique designed Big angle Airfoil , More Air volume and Air flow coverage.
Overall shape design from octagonal to the circular gradient, perfect completion of the transition from the Airfoil to the round bottom cover.
Seamed edge design is extremely stylish&luxurious, surface fluorocarbon treatment , looks Very modern.
Winglet design inspired by the meteor, when the fan work, streamline tail  draw a beautiful arc in the air  , as meteor gorgeous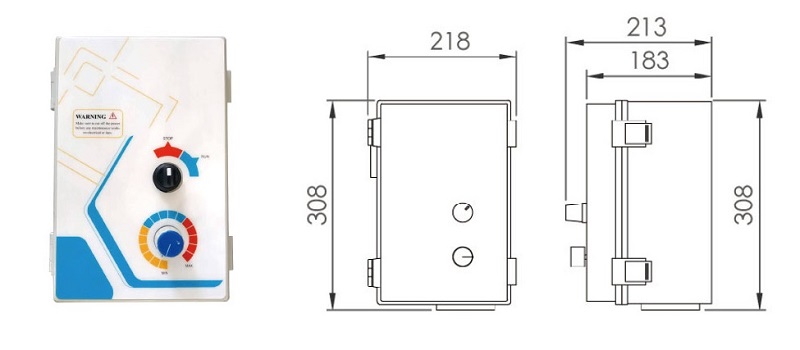 Automatically cut off the power in case of accident 
Effectively shield electromagnetic disturb
1.Large coverage area of the breeze air blowing can be 84,600CMM .
2.Ideal for usage in big open space the height is over 5 meters.
3.Silent and energy efficient large industrial ceiling fan.
4.Patented airfoil system maximizes performance and efficiency with six airfoils
5.Fully adjustable airflow with variable speed controller
6.Reduced heating energy consumption by up to 30% on lowest setting
7.Fan is controllable by a wall controller.
Hot Tags: 10 ft hvls ceiling fan - pmsm motor-for industrial/commercial, China, manufacturers, factory, price, for sale
---
Previous:
24Ft Cool Gym Fans
---
Write your message here and send it to us