KQ Series-HVLS Large Ceiling Fans
Product Detail
Product Tags
KQ Series-HVLS Large Ceiling Fans
Extra large ceiling fans is the high volume low speed fan used for large open space for cooling and ventilation. You now have an efficient and cost effective way to stay cool in summer and warm in the winter. The sleek revolutionary design of our fans will look great in any commercial or industrial setting.
Specification-extra large ceiling fans
Model

Size

(M/FT)

Motor

(KW/HP)

Speed

(RPM)

Air Volume  (CFM)

Current(380V)

Coverage(Sqm)

Weight

(KGS)

Noise

(dBA)

OM-KQ-7E

7.3/24

1.5/2.0

53

476,750

3.23

1800

128

51

OM-KQ-6E

6.1/20

1.5/2.0

53

406,120

3.56

1380

125

52

OM-KQ-5E

5.5/18

1.5/2.0

64

335,490

3.62

1050

116

53

OM-KQ-4E

4.9/16

1.5/2.0

64

278,990

3.79

850

111

53

OM-KQ-3E

3.7/12

1.5/2.0

75

215,420

3.91

630

102

55
*Fan sound are teated in expert lab by running on maximum speed,and noise may vary due to  different environments and surroundings.
*Weight excluded mounting bracket and extension tube.
Details of large industrial ceiling fan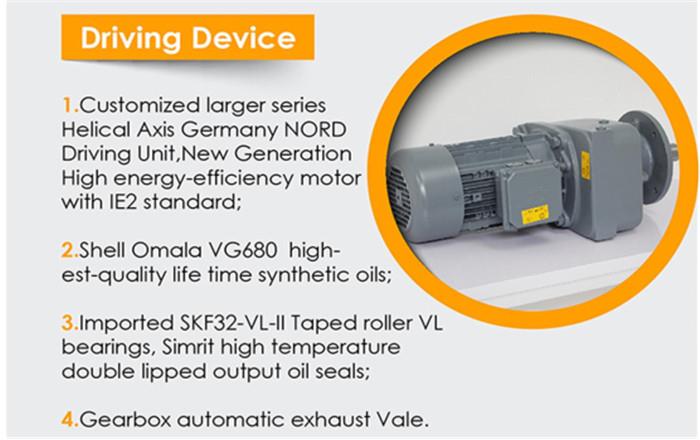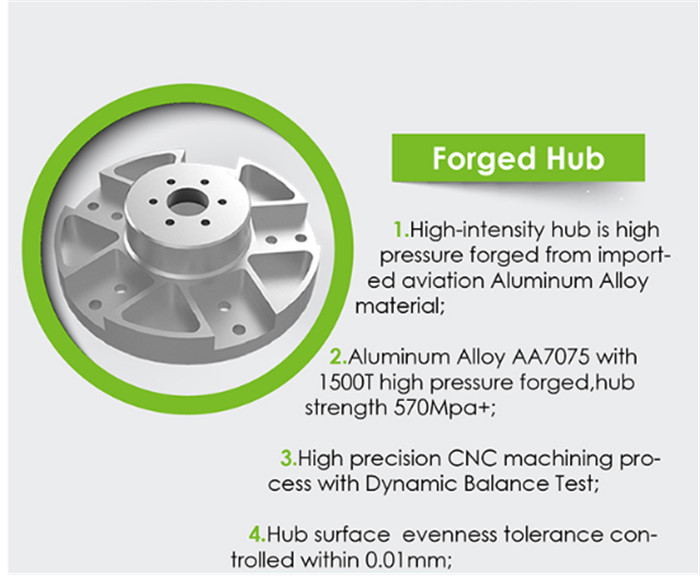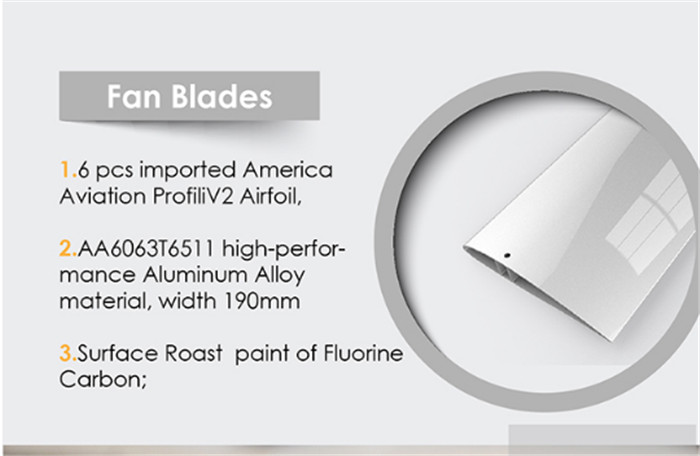 Advantages
1.Low AC Cost
2.Improve working climate & employees productivity
3.Nature Air Cooling &Ventilation
4. Keep healthy and large fresh Air Reducing bacteria,fog, mildew caused damage Drying the Wet Areas.
Functions
1.Well ventilation and cooling
KQ series of large fans to generate natural breeze blowing on the human body, promote the evaporation of sweat to take away heat, and make the human body cool, bring cooling feeling.
Usually, the body temperature can be decrease by 5-8 ℃. The three-dimensional natural wind blowing of large fans is more comfortable because:
On the one hand, the omni-directional three-dimensional blowing of the human body makes the evaporation area of the human body reach the maximum;
On the other hand, human beings have accumulated a kind experience of natural wind in nature. Once there is a natural breeze blowing with the change of wind speed, the human body will naturally feel extremely comfortable and cool.
2.Cost savings at every turn
Compared with small fan:
The area covered by a large open series fan with a diameter of 7.3m is approximately equal to the coverage area of 50 0.75m small fans. For example, in a  factory building with 9000 square meter, in order to achieve full coverage effect, it needs about 300 small fans, while only 6 large fans are needed to achieve the same effect . If the 6 sets OPTFAN have being used for 4 years, 8 months per year, 10 hours per day, the total operation time is about 10000 hours. The power consumption of large fans is 90000 kW · h, and the power consumption of small fans is 1080000 kW · h. The energy saving is 990000 kW · h and 92%!
3.Dehumidification  
Large ceiling fan for shop produces natural wind, which can promote the air flow of the whole space. If there is bad smoke and moisture in the room, the flowing air can be exchanged with outdoor air quickly through doors and windows or roof fans, so as to reduce the retention of indoor dirty air, so as to improve the indoor air quality and achieve the purpose of purifying air and dehumidification
Applications
Commercial area:Exhibition center, 4S shops,large terminal market,supermarket.
Recreation&Entertainment:Amusement park,zoos & arboretums,Kids playground
Industrial area:  Gym& Fitness Center,Warehouse,factory
Agricultural area:Greenhouse,Barn
Traffic Stations:Airport, rail-way station, bus station, metro station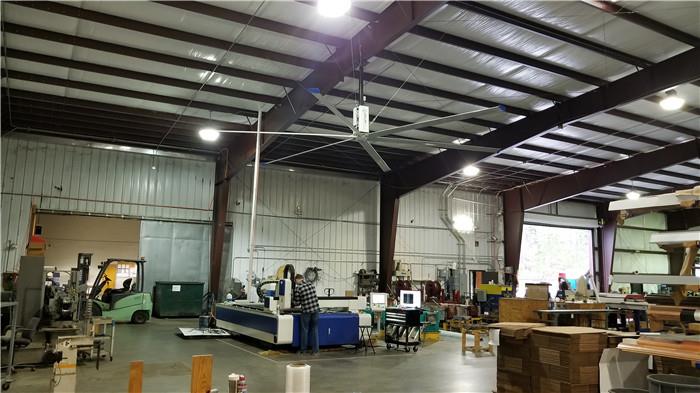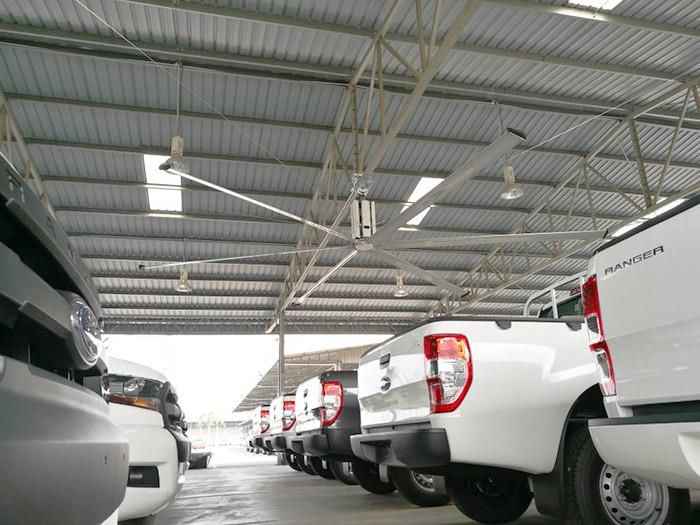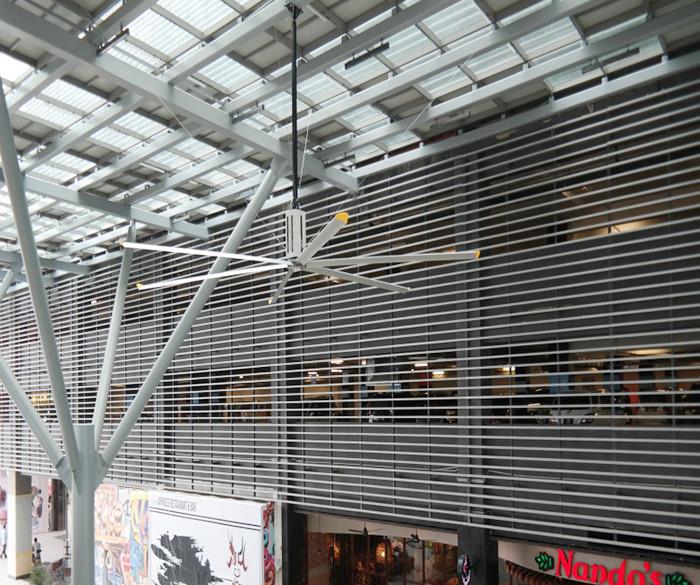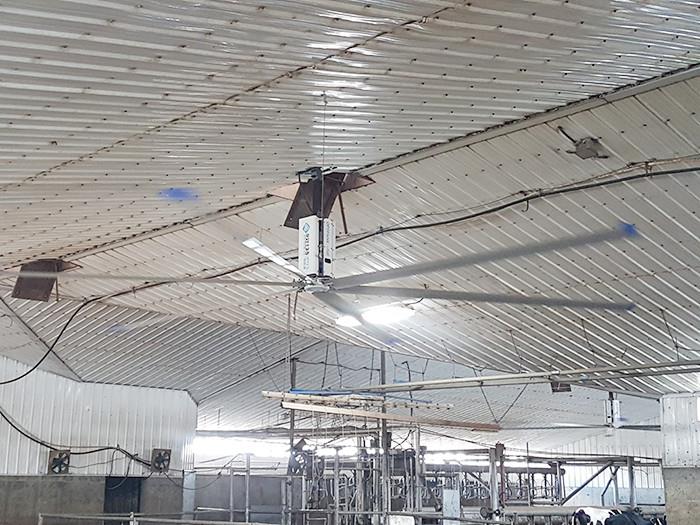 Agents & Distributors Sales Network Global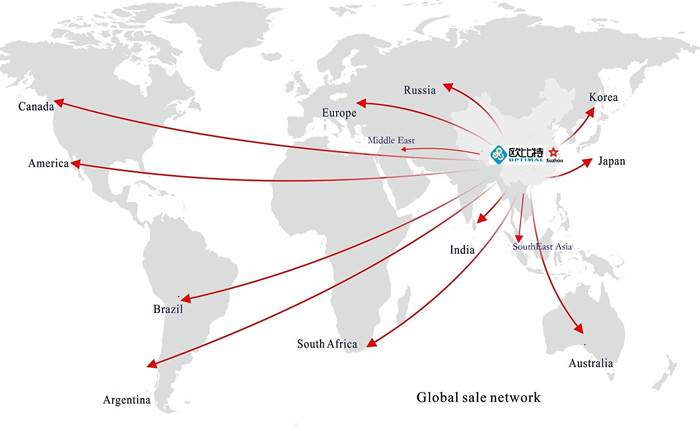 •Asia's largest extra large cooling base, the headquarters covers an area of 10,000 square meters, more than 100 employees, with south, north, east, central, southwest, northwest six sales & service network, more than 20 distribution partners.
•Production ability and Sales Number 1 in Asia.products are exported to Canada, Australia, Japan, South Korea, the United States, Latin America, South Africa, Southeast Asia, Saudi Arabia etc.
Optfan has developed to be a High technology corporation &  professional extra large cooling systems integrator.
FAQ 
1.What is your minimum order quantity, can you send me samples?
Our minimum quantity is 1 set, as our product is machinery equipment, it's difficult to send you samples, however,we can send you catalog, warmly welcome you to come visit our company.
2. How can i get the after-service?
A: We will send you the spare parts by free if the problems caused by us.
If it is the men-made problems,we also send the spare parts,however it is charged. Any problem, you can call us directly.
3.How can i trust your company?
A:With 10-years-professional design, we can provide you suitable suggestion and lowest price
1. Assessed by third party, national patents and CE, ISO for all equipment,  .
2. For our machine, we do very well on HVLS large diameter ceiling fans.
Hot Tags: KQ Series-HVLS Large Ceiling Fans, China, manufacturers, factory, price, for sale
---
Previous:
OPT PMSM Supermarket Energy Saving Fans
---
Write your message here and send it to us